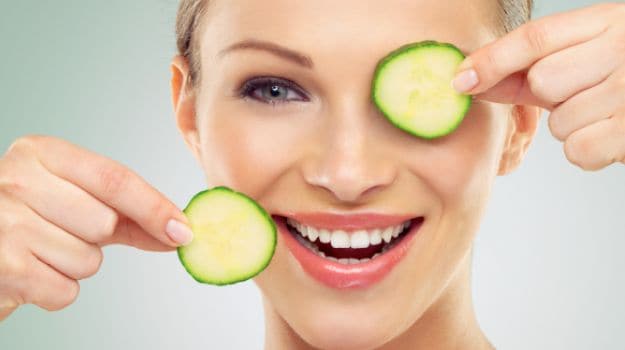 Taking care of your eyes is important. Everyone knows that the body needs relaxation, exercise and stretches. So, do your eyes. There are vision programs that will help you to improve your vision with daily exercises to, create good visual habits and increase brain-eye coordination.
During the work day most people are sitting at desks looking at computer screens or answering phones. Your eyes experience a lot of strain holding them in the same position for hours at a time. When your eyes get tired you will begin to see thing out of focus or have a hard time seeing objects at the end of the day.
Here are a few natural eye care remedies that will help to restore and maintain your good eye health.
Chamomile 
Most people know about the great taste of Chamomile tea, but do you know that Chamomile can also be used as a great eye wash? Chamomile is an anti-inflammatory and it is mild enough to be used on children. Chamomile might be mild, but it also is strong enough to treat infections. You can treat minor eye irritations, itches, and some acute infections. It can also be used as a body wash after a tiring day.
Cucumber Juice
Cucumber juice is not only refreshing, but great for the health of your eyes. Cucumbers have anti-inflammatory properties that can reduce the redness in and around your eyes. Add a couple of cucumber slices in your glass to make your drink more interesting.
Ginkgo (Ginkgo biloba)
Ginkgo is known by many for its benefits of increasing memory and boosting your energy level. This herb can also help by increasing and improving the circulation in the back of your eyes. Ginkgo can absolutely be useful as a natural eye supplement. As your circulation improves, your chances of getting macular degeneration and glaucoma of the eyes decreases.
Honey 
Most people love honey. It can also be diluted some and the solution can be used to treat viral conjunctivitis. Honey will help with swelling, redness, reduce irritation and pus discharge. Honey has an antibacterial property. Healing time will be shorter than ordinary times when bacterial infections are treated with honey.
Orange Rinds
Orange rinds can be added to your morning drink or smoothie. The rinds help with eye irritation because of allergies. Orange rinds have a chemical that calms down your allergy symptoms and lowers the histamine in your body. Candied orange peels may be a better treat then in your smoothie and make it easier to eat.

Yellow Beets
Yellow Beets are rich in zeaxanthin and lutein. These are both great for your eyes. Carrots and other vegetables are also high in these phytonutrients. This now gives you a variety of vegetables to eat. The greens of both red and yellow beets can also be eaten to gain your daily intake of precious eye-nurturing nutrients.
People can make informed decisions on how to help improve their eye sight. With a bit of education on healthy eye care, people will now consider what foods they eat, do a good exercise routine and learn to relax. All this will benefit your eyesight.